Betatron d.o.o is a service for :
Audio-Video devices(TV- Sets, Amplifier, Radio …)
Computers (Printers, Scanner,Fotocopyer, Tablets, Desktop i Laptop computers, Navigations…)
Cash registers, Printers ( Galeb, HCP, Sharp, INT RASTER, INTRACOM)
---
SERVICE OF AUDIO – VIDEO DEVICES
Betatron is the authorized service for Favorit, Fox, Telefunken, Adler and Quadro within the WARRANTY period.
In our service you can find quality service for all your Audio – Video devices that are OUT of warranty period.
LCD, PLAZMA, LED, CRT TV-Sets/Monitors, Radio devices, Amplifiers and all other Audio- Video devices you can fix it with us quickly and conveniently.


---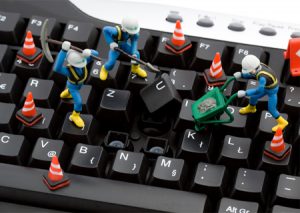 PC SERVICE
Betatron professional team is qualified and equipped to meet all your needs in the field of maintenance and repair failures on computers, laptops, tablets, GPS navigations, printers…
Cleaning your computer from viruses, reinstalling the operating system, the repair or replacement of computer components, cleaning and servicing of printers and scanners, are only a small part of our range of services…
---
CASH REGISTERS AND PRINTERS SERVICE
Betatron doo is an authorized distributor and service of fiscal devices made by : Sharp, Galeb, HCP, INTRACOM i INT RASTER.
With our expertise, provide yourself a device that will meet all requirements of your business. For your needs, we will carry out the procedure fiscalization and non- fiscalization in accordance with the law, provide basic and supplementary training, devices documentation and necessary documents required by law. All consumables in warranty and post-warranty period.
---
SALES AND TECHNICAL SUPPORT FOR VIDEO SURVEILLANCE, ALARMS…
Distribution and technical support video surveillance, alarm systems, access control systems, fire sensors… In consultation with our expert team you will find a suitable security system. If you buy a security system in our shop, we will carry out installation and training FREE.